I am getting pretty excited! Angel's turning 20 weeks this week. She is half way there to having another little one in her arms.
We are so thrilled for her little family. They are so truly happy and can't wait for this baby to come. Tanner kisses Angel's tummy and it's so cute!
She had such scary first months thinking she lost the baby. When she found out that she was still pregnant she was already three months so it's gone by pretty fast.
We can't wait til' the 10th to find out what's she having. I think it's a girl. I'll be thrilled either way but if she has a little girl, oh goodness, we are soooo in trouble.
I'll keep you gals posted, so check back to find out. In the mean time, what do YOU think she's having?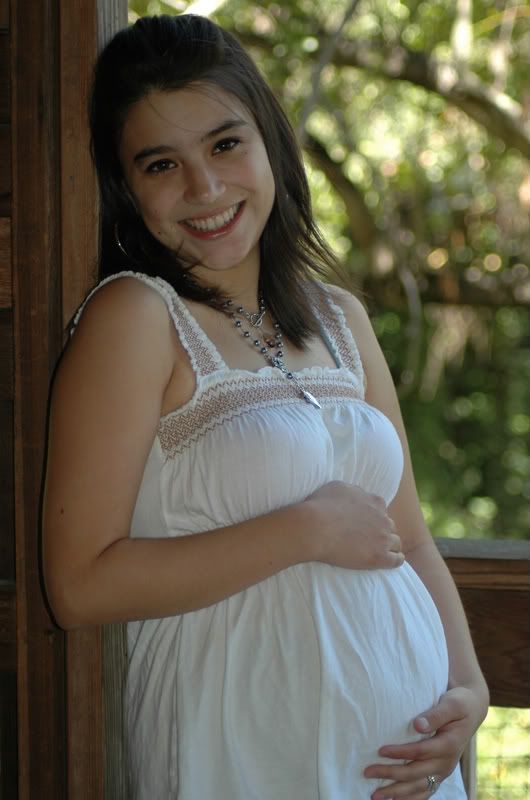 Hugs, Suzy West