I had one of the most FUN weekends ever!!!
Friday, we threw my gal pal,
ROCIO
a surprise birthday crop at my store. It was soooo much freaking fun!!! We laughed hysterically that my head and stomache started hurting...That's some serious laughing! Seriously how lucky am I that I have the opportunity to be with such people that can bring me such happiness!!!
Saturday was an extremely crazy and fun day as well.
We decided a few years back to celebrate Sierra's birthday party in June before school ends because her birthday is on the 4th of July and in the summer and hardly anyone can come. So now we do it the end of June.
We had a FANTABULOUS party at JUSTICE. It's a little girls clothes store and they do theme parties. She had a rock star one and boy did they have fun!!! After the party we took the girls to cold stone and we had yummy icecream.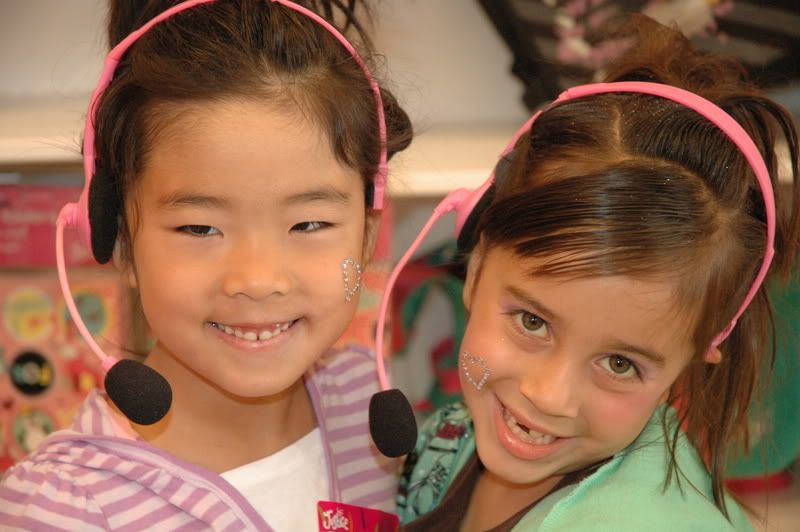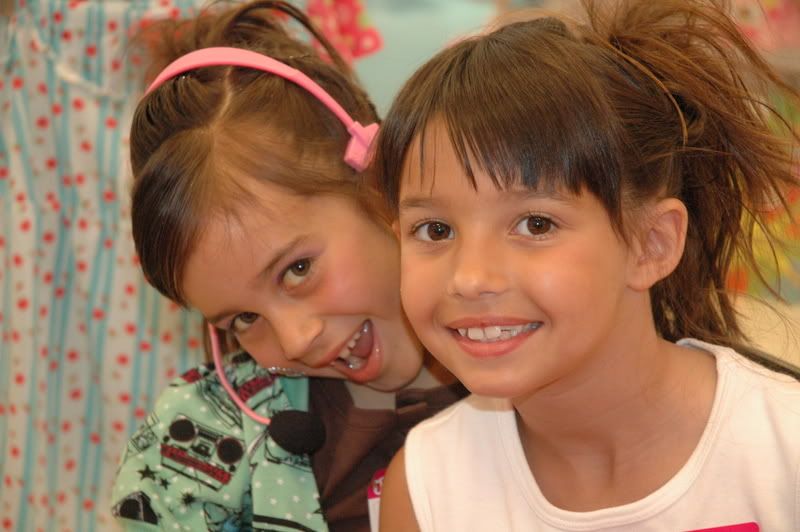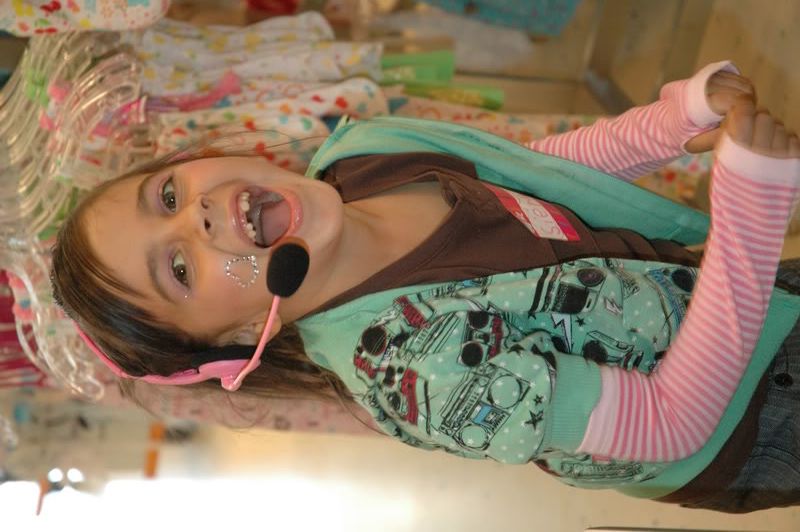 Paul picked up Sierra and took her out while I went to work to help Angel with her class and see how Emelyn was doing. It was her first day of work. LOVE HER!!!
After that I went to Valley Fair to get my eyebrows down and met up with my parents to do some shopping and eat some yummy sushi.
Went back to work and started our CJ crop from 6pm-12am. I was exhausted by the time I got home but it was a lot of fun and so worth it!
On Saturday I did a photo shoot for Carole and her husband. They were simply adorable. I have photographed both her pregnancies and her wedding. It is such an honor and I love them to pieces!! Can't wait to see what she thinks of them.
I also photographed photographed our family the same day. This is where Paul and I took our photos the day we got married as well. It was the first time back for him since our wedding day hundreds of years back.
Here are a few of the pictures.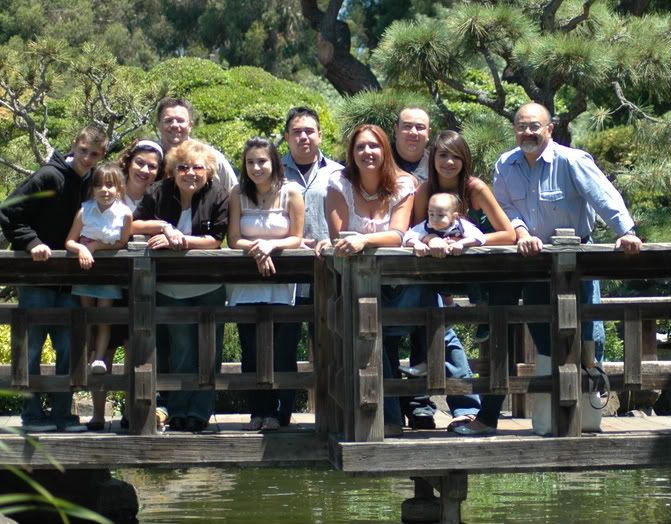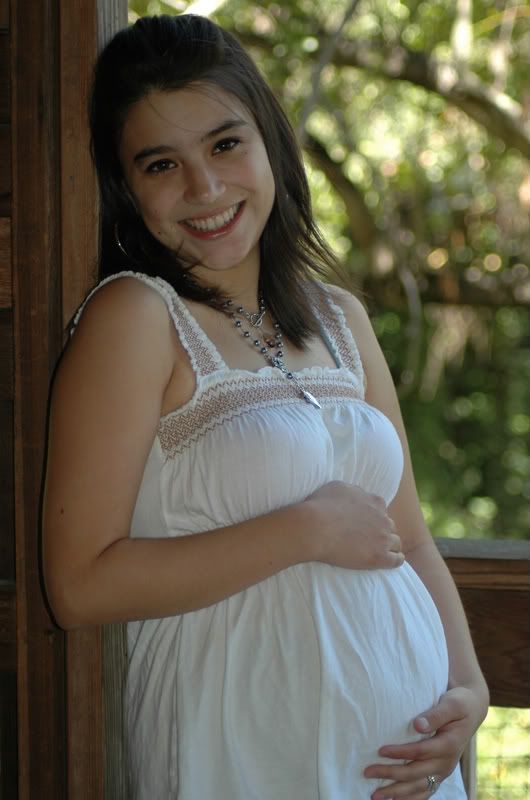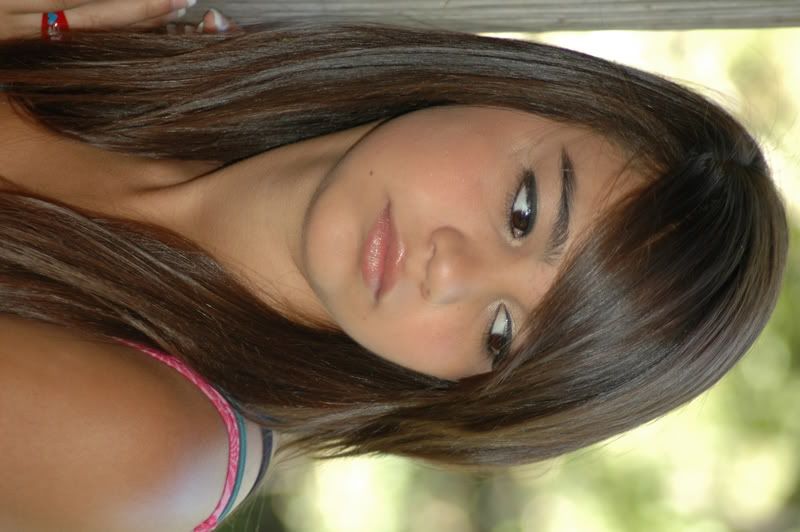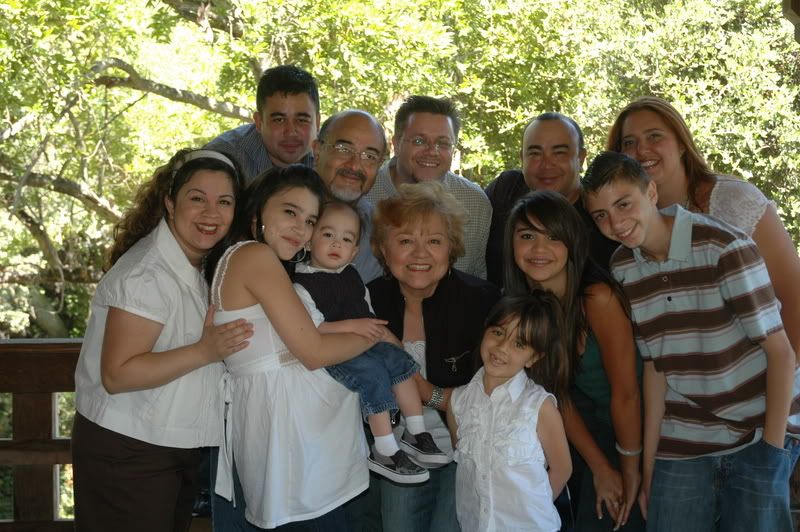 We then went out to lunch and Angel said she would take all the kids home with her to spend the night. YIPPEEE!
So get this..........Paul.......spent money!!! YES, real money....and on me!!! Holy cow!!! We walked around Santana Row, which is an amazing place to visit. We went to La Fondue for dinner. We then went home to watch a movie and...so anyway, it was a wonderful night!!! :)
It's now Monday and I'm meeting up with my beautiful daughter for a teddy bear picnic. I'm so excited to spend time with her and her teddy bear. LOL
I hope you had a fantastic weekend!!! Tell me about it and link me to your blog.
Big hugs,
Suzy West