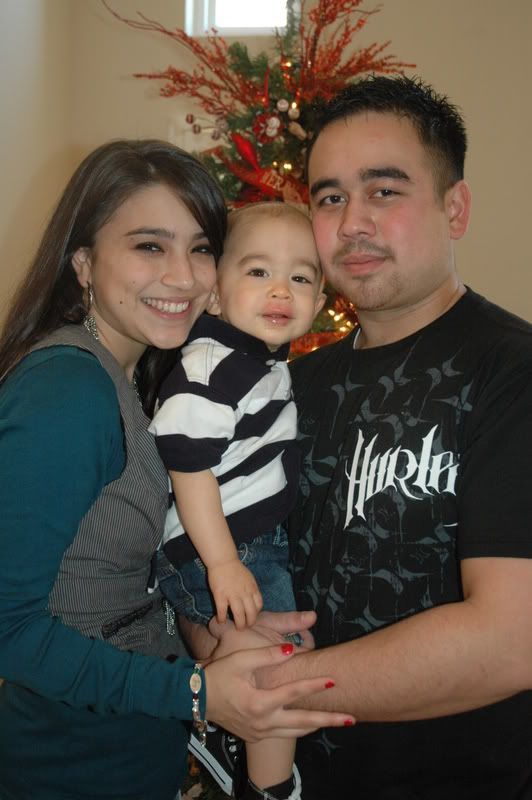 Christian is such an amazing guy! Besides being an amazing father to his son, he's a great husband to Angel.
He's been so concerned with the break-in last week that today (after a long day at work...4am-2pm) he worked really hard to get our back door secure. He had his friend weld some hard metal things (I have no idea what these things are called) and he used the electric do hicky thing to put them on. You put these honkin 2x4's on them and it totally secured your door!
The other night he took Angel to the hospital because she wasn't feeling good. He totally stayed by her side. Angel later told me that she could tell that he was super concerned for her and the baby.
He's so awesome!! Sometimes guys don't get recognized for all that they do and I want to let everyone know, how lucky we are to have him in our lives!!!
Christian, thanks for taking care of my baby and for being the guy that you are!!!
Love ya,
Mom