I'm back from my awesome trip to Massachussetts AND New York! Pattie and I got to Mass. on Saturday morning and it was FREEZING! We went to Plimoth to see "the rock" and check out the sites. It was so beautiful but so super cold! We checked into our awesome hotel(that looks like a castle) and did our make n' takes. The next day we sold and were with a ton of companies such as Fiskars, Ranger, Autumn Leaves, Daisy Bucket, and more. (we were there for a rep show, representing My Little Shoebox) We left around 6pm and headed to my friend Amy Goldsteins in the country of upstate New York. She lives in this amazing 200 year old house! She is this AWESOME designer who has done books with Memory Makers and was the owner of Pink Martini. Also staying with us was Carolyn Peeler, designer for Melissa Frances. We went to a ton of places and stood in front of the awesome Hudson River. It was just breath taking. This is where it gets crazy. We left (plenty of time) to to the airport and all of a sudden...blizard! OMG it was the craziest car ride and started to freak out because we weren't sure if we could make our flight or not. I was driving 80 miles an hour super close to the steering wheel! So we missed our flight by less than 10 minutes!! wah! We made new flight plans and stayed across the street at a beautiful hotel. Got on our flight and then had to transfer...well we barely made that flight too because we had landed so close to the other flight. We BOOKED it to the gate! We got here around 2pm today. So that's my crazy but fun story! LOL

Here are some fun photos of our trip. Unfortunately, in no order. LOL

Pattie and I at Plimoth.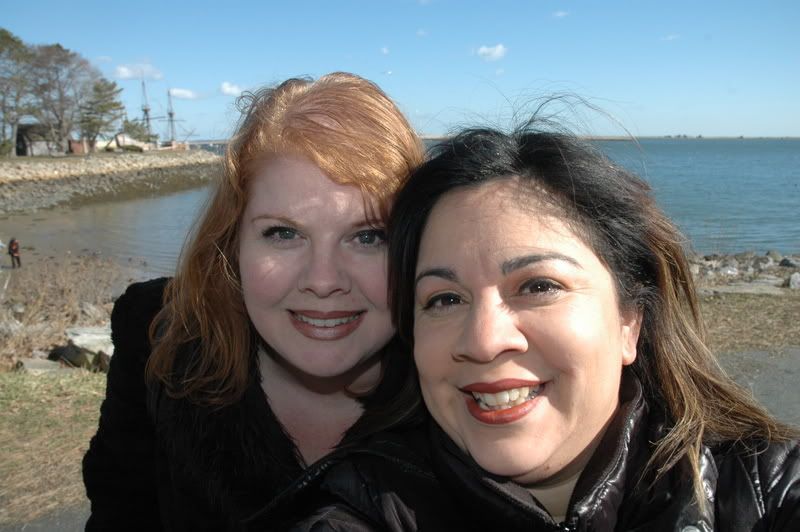 I was FREEZING!!!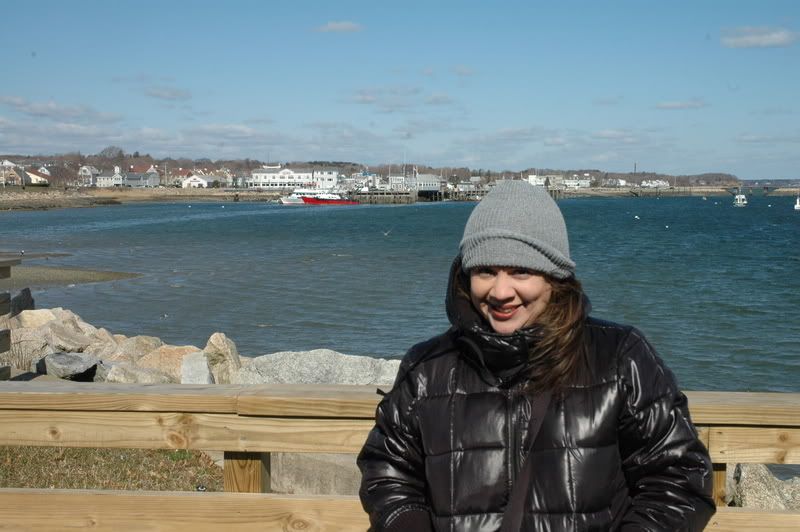 Pattie on the road in front of Amy's house.