So I just had one of the most fun experiences with my good friend Helen. Helen is the owner of
My Little Shoebox.
Her products are FABULOUS and we can't keep them in stock.
She was asked to do a filming for the show, Scrapbook Memories in Ohio, so we practiced filming and getting her prepared for this awesome show for about two weeks prior to going. I asked some of my design team members to create projects for them to be seen on tv and they did an amazing job!
We will be putting together a design team, so if you are interested please link me to your gallery, We would love to see your work. The official call will go out in the next month but we would like to see some of your work now. (hope that makes sense,LOL)
Here are some of my favorite pictures from our 24 hour trip....took off at 2pm here Sunday and arrived at 1am at our hotel. It was funny telling him we were checking out in less than 7 hours. We got up and started filming at noon. We were out of there by 2pm and got home at 11pm last night. CRAZY!!! LOL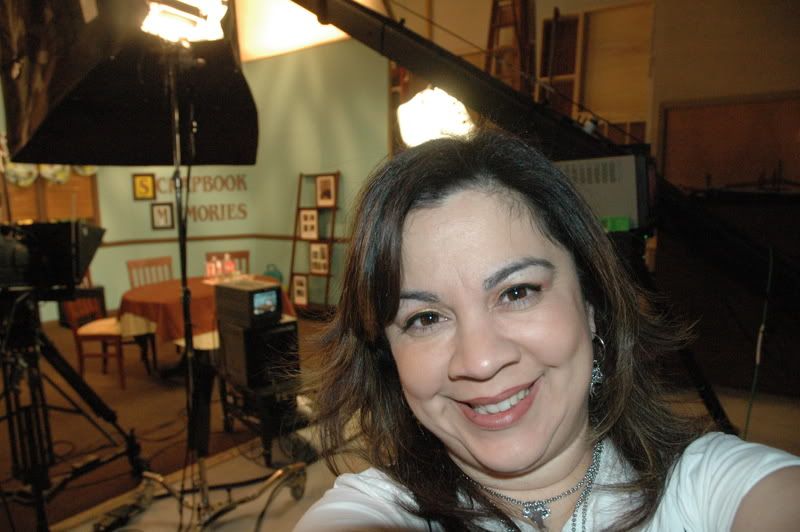 Helen,
Julie McGuffie
, and I in front of the set.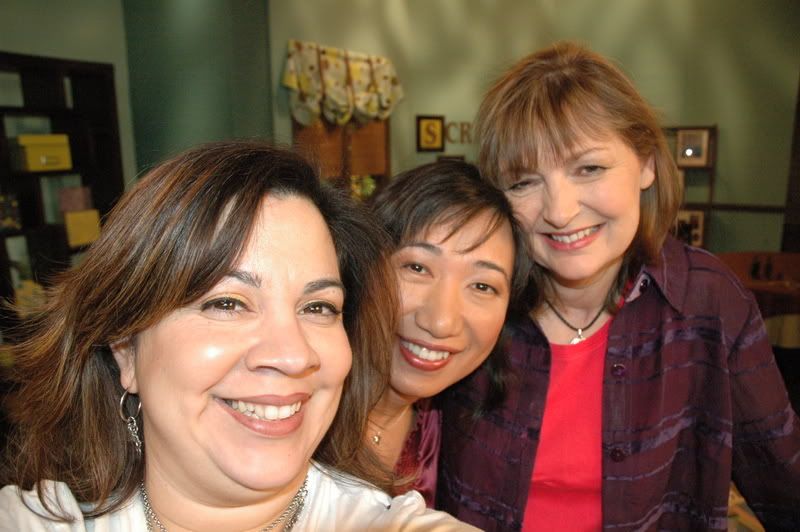 It was so blazing cold in Ohio but a lot of fun!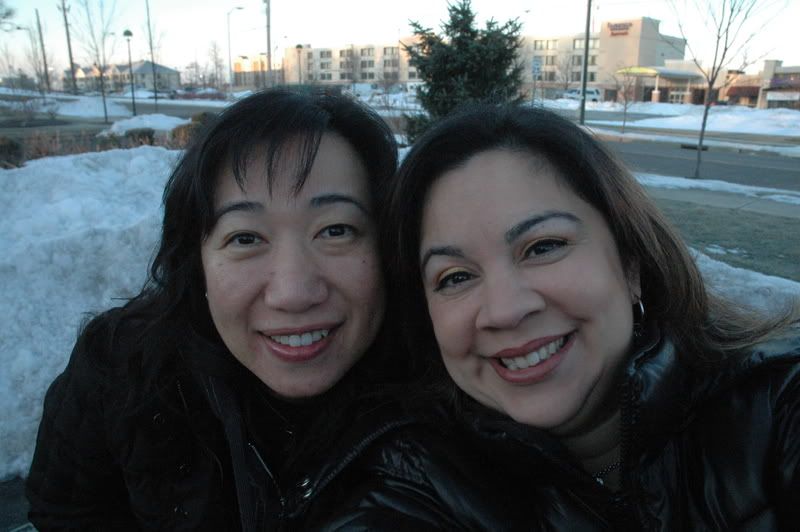 I took pictures of Helen on the screen . I got to watch her film live. She did such a great job!
Stacy from Paper Crafts Magazine was there.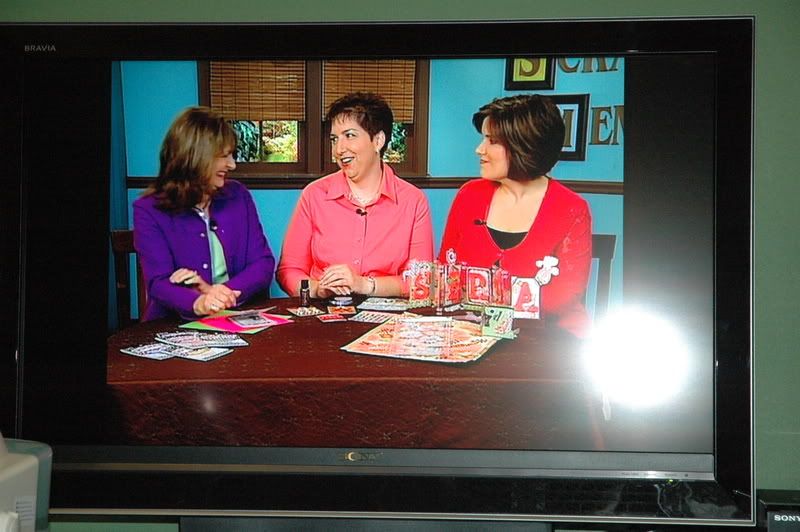 My good friend Wendy from Simple Scrapbooks was there too. It was so much fun hanging out with her. We had been meaning to pow wow but both of us have been so busy we didn't get to do any of that until we were in Ohio. It is so great to see where the magazine is going, they are working really hard to listen to their readers and put out a magazine that will inspire and teach. You will be seeing some amazing new ideas in their magazine so get your subscription!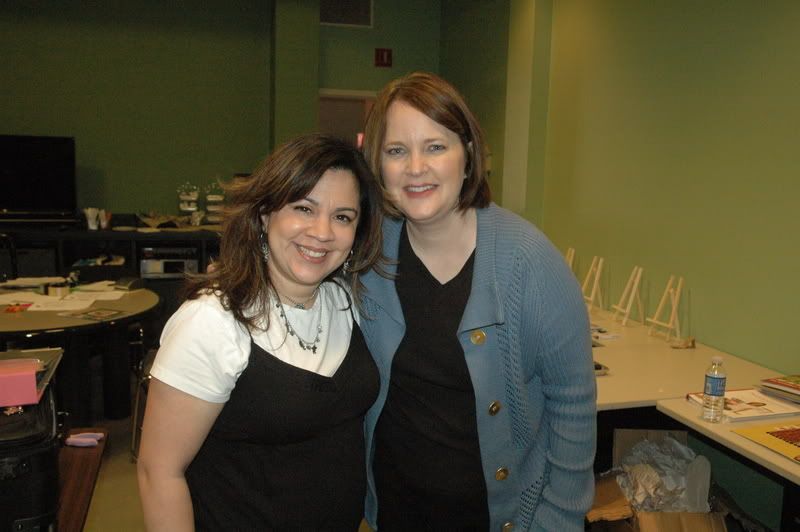 Huge thanks to my girls Nichole King, Pattie Beltran, Michelle Tornay, Erin Yamabe, Krista Lund, and Rocio Duran for creating such beautifuly projects in such a short period of time!
Hugs, Suzy West
***sorry about the posting problem. Just fixed it and tested it myself, so it's working. Thanks for the scoop!***