Our weekend was so much fun!!! It started out on Friday night at our usual crop night.
Erin
and I could not stop laughing!!!! I went home with a stomache ache from laughing so much!!
The next day I worked a few hours and then met Rocio and a bunch of the girls at
Super Suppers
. We got to make a meal for free since Rocio's mom won the free meal during our Crop for the Cure event.
Love this picture of Sierra and I.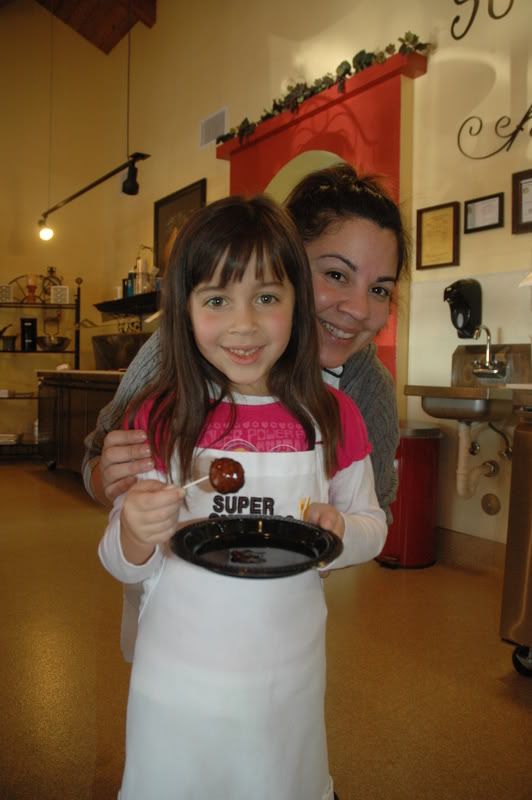 Bring it on baby!!! We had our couples game night and it was a blast!! We played a ton of games including Newly Wed game, Apples to Apples(which was a request by many. You need to have this game!!!), pictionary, and more.
To start the night, I requested everyone come up with a team name. They had to tell us how they came up with their name. The person with the most votes won.
We had a hard time coming up with a name. Rocio helped me the night before to come us with the name. LOL Our team was the "Wild Wild West". Angel and Christians name was "the holy ones". So funny!
This is a group shot of all the teams with our score board!!!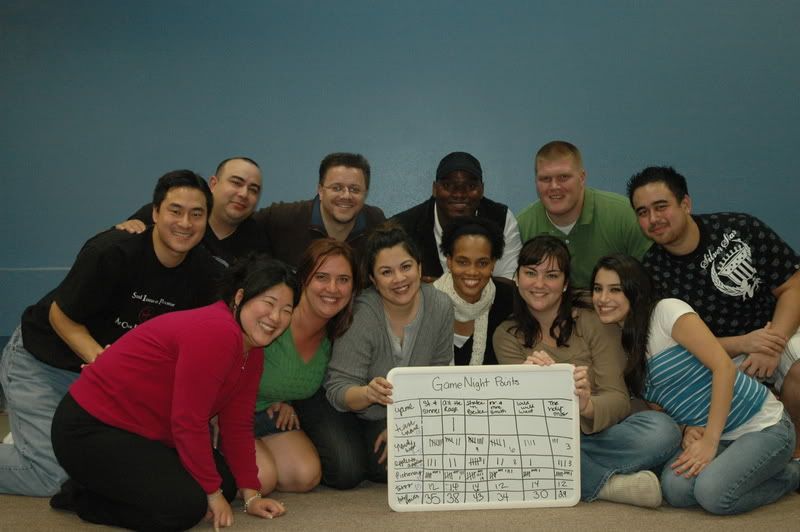 A shot of all the girls!!! Trisha, Angel, ME, Nichole,
Erin
, and Kristin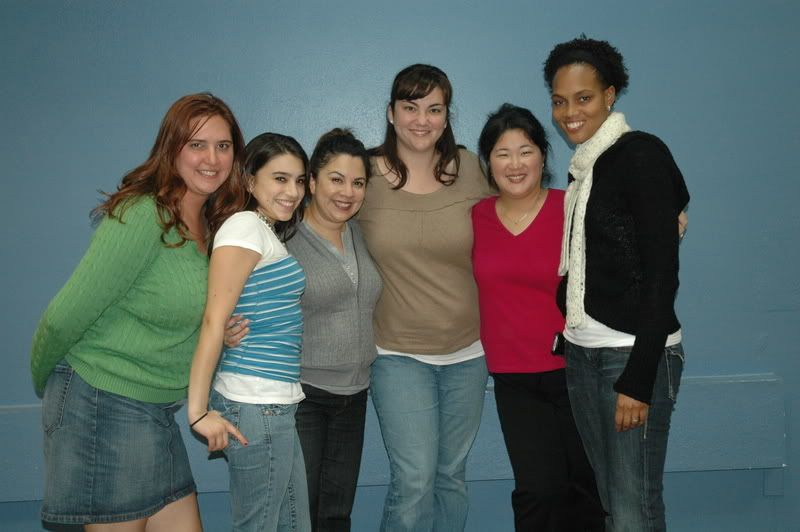 Love this picture!!
Wild Wild West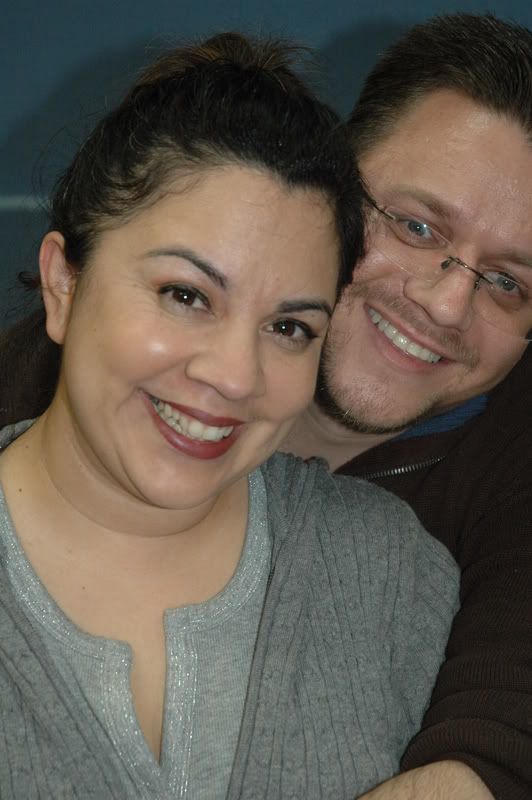 The winners!! Team Shake n' Bake!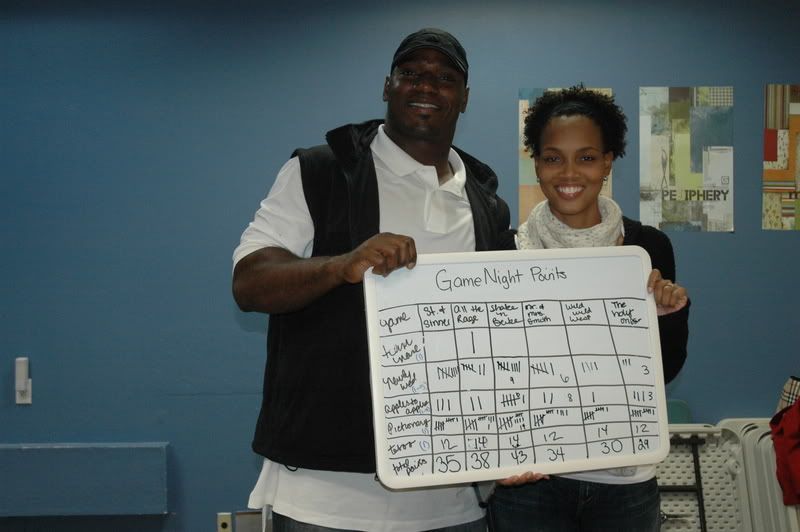 I totally forgot to post a picture from New Years. This is one of my favorites!! We had a blast!!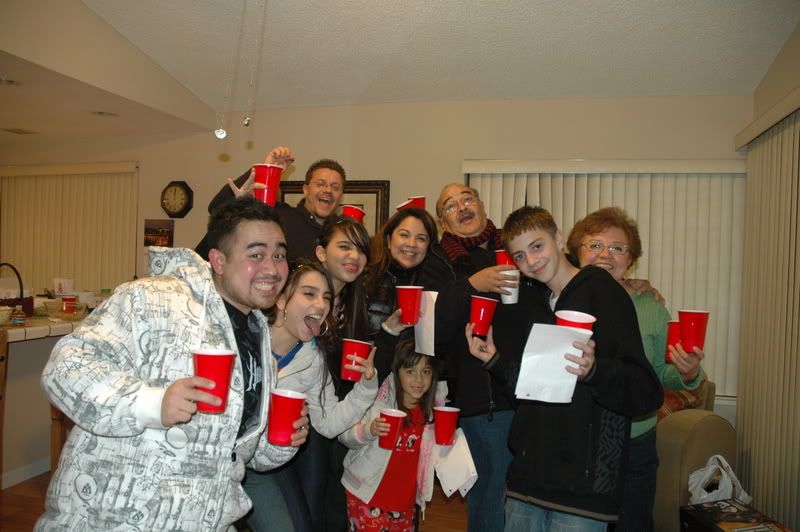 Have a fabulous day!!!
Hugs, Suzy West